Thank You Google+ for Keeping us Safe on Independence Day!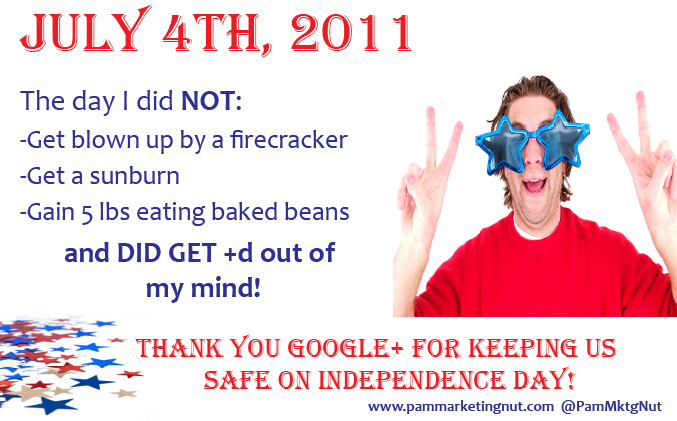 Pam Moore
2017-02-08T00:35:18-05:00
CEO / Founder Marketing Nutz, full service social media, digital marketing, experiential brand, conversion optimization agency. Ranked by Forbes as Top 10 Social Media Women and 10 Social Media Power Influencer. Keynote speaker, author, strategist, consultant, coach, & trainer. Helps businesses of all sizes integrate social media into the DNA of their business, connect with target audiences to nurture authentic customer relationships. 15+ years experience working with Fortune 500, Franchised corporations with 4000+ local franchises to entrepreneurs and startups.