Inspire – Connect – Achieve
Greetings! Thanks for stopping by! My name is Pam Moore.  I am the CEO & founder of Marketing Nutz, a full service experiential social brand, conversion optimization and digital marketing agency.
If you want to hire me for speaking or training events or are looking for digital, brand or professional marketing services, please complete a contact form so we can better understand your needs and how we can help your organization meet your business and marketing goals.
With more than 15+ years of experience helping entrepreneurs, small business leaders to Fortune 500 organizations build winning brands and business platforms that sustain both business and life, I am ready to help your business go zoom!
I left corporate just three short years ago as I had a vision for an agile agency able to think out of the box, provide the best of integrated digital and traditional marketing and help businesses achieve results at an affordable cost. I knew there had to be a better, easier and more affordable way for businesses to achieve such results!
I believe we must first inspire our audiences to connect, we then engage and connect with them via relevant content that inspires and last we help them achieve their objectives.  It is not until we help our audiences achieve their objectives that we achieve success.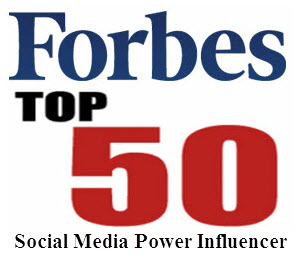 Why hire Pam?
How can Pam and Marketing Nutz help you?
Speaking engagements (keynotes, corporate events, industry events, team training etc.)
Social media policy development
Reputation management (proactive and reactive)
Social brand strategy, research, planning, development & execution.
Social media strategy research, planning, development & execution.
Social media assessment.
Online marketing assessment.
Blogsite and website strategy, planning & development,
Content analysis, research, strategy & execution.
Executive and business leader coaching.
Team training.
Search engine optimization.
Comprehensive business and marketing engagements.
We work with companies large and small to help them with their marketing strategies and tactics and how to best integrate and maximize social media.  We work with all budgets and can customize engagements to meet your needs. Some of our specialties include social media and marketing for corporate franchised organizations, technology, enterprise software and hardware technology products, travel and leisure, hotels, small business, tech startups, realtors, home builders, entrepreneurs up to Fortune 500 corporations.  We love to help take your idea and help you turn it into something incredible that can change your life forever!
I would love to speak at your corporate event, fundraiser or team training.  I develop and execute custom speaking and training plans to get your business zoomin quick! Time is your greatest asset in social media so don't waste a minute of it in having each of your employees learn it the hard way. I can help them filter thru the buckets of information on the internet and get to what is really going to drive positive ROI in a very short time frame. We can help you eliminate the guess work out and find the best path to success.